SpaceX's Bitcoin liquidation triggered a massive drop in Bitcoin's price
A double top pattern suggests more weakness might come
The measured move hints at further downside into the $20k area
Bitcoin price failed at the $30k level twice this year. After rallying from $16k, it formed a possible double top pattern that should worry investors.
The latest sign of weakness came last week. News that Elon Musk's SpaceX liquidated its entire Bitcoin stash sent the price lower. More precisely, SpaceX sold Bitcoin worth $373 million.
It was one of the largest daily liquidations by volume in history. In just 20 minutes, Bitcoin price crashed by more than 7% on outflows bigger than during the FTX collapse.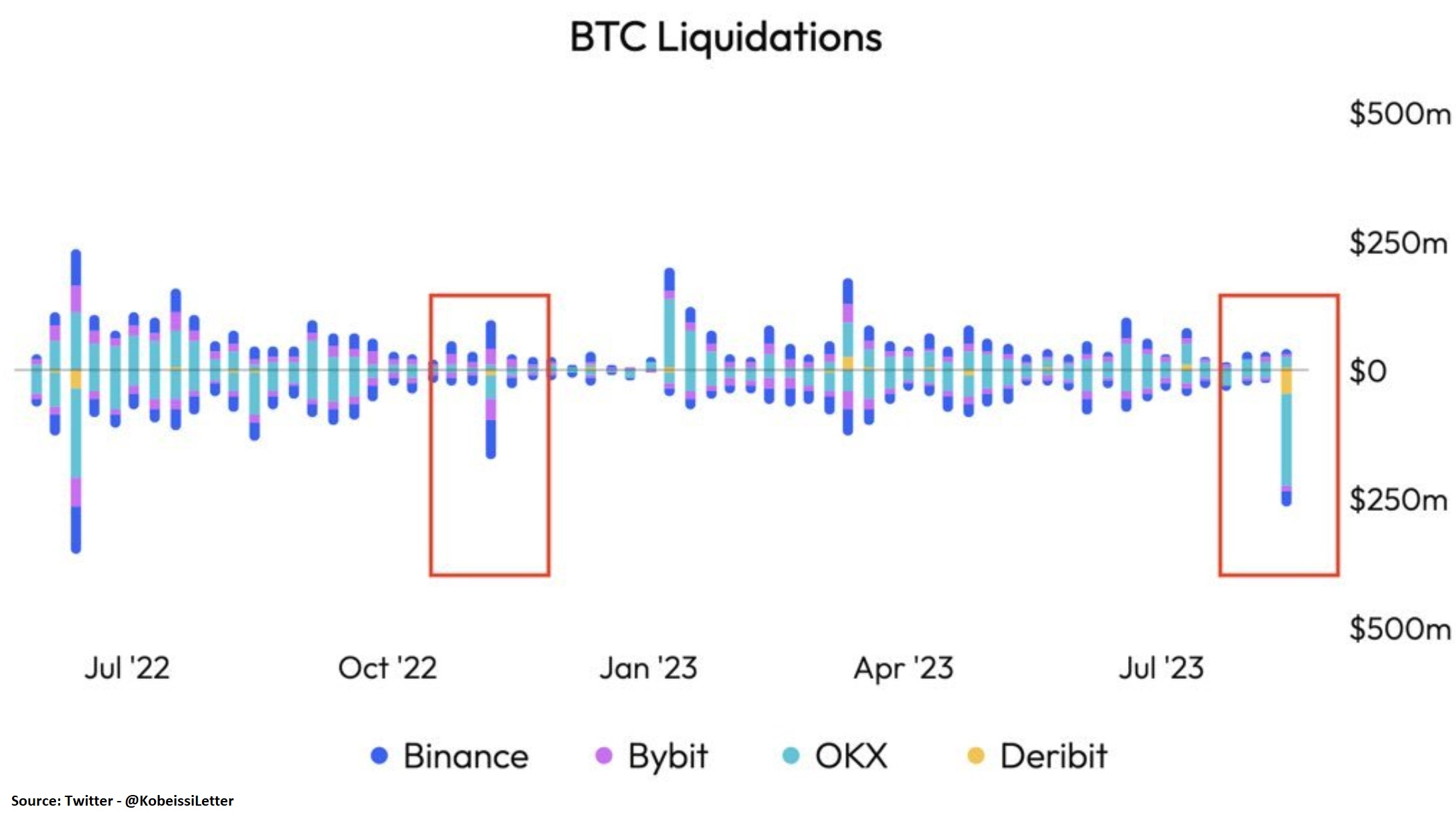 SpaceX sold its Bitcoin holdings after Tesla did the same last year. More precisely, Tesla sold last year 75% of its Bitcoin holdings.
So what does it mean for Bitcoin price, and can the market bounce back?
A double top pattern might have formed at $30k
Since the start of the year, Bitcoin price have doubled. The rally was so powerful that it triggered a wave of enthusiasm among cryptocurrency investors.
But the failure to hold above $ 30k led to the formation of a possible double top pattern.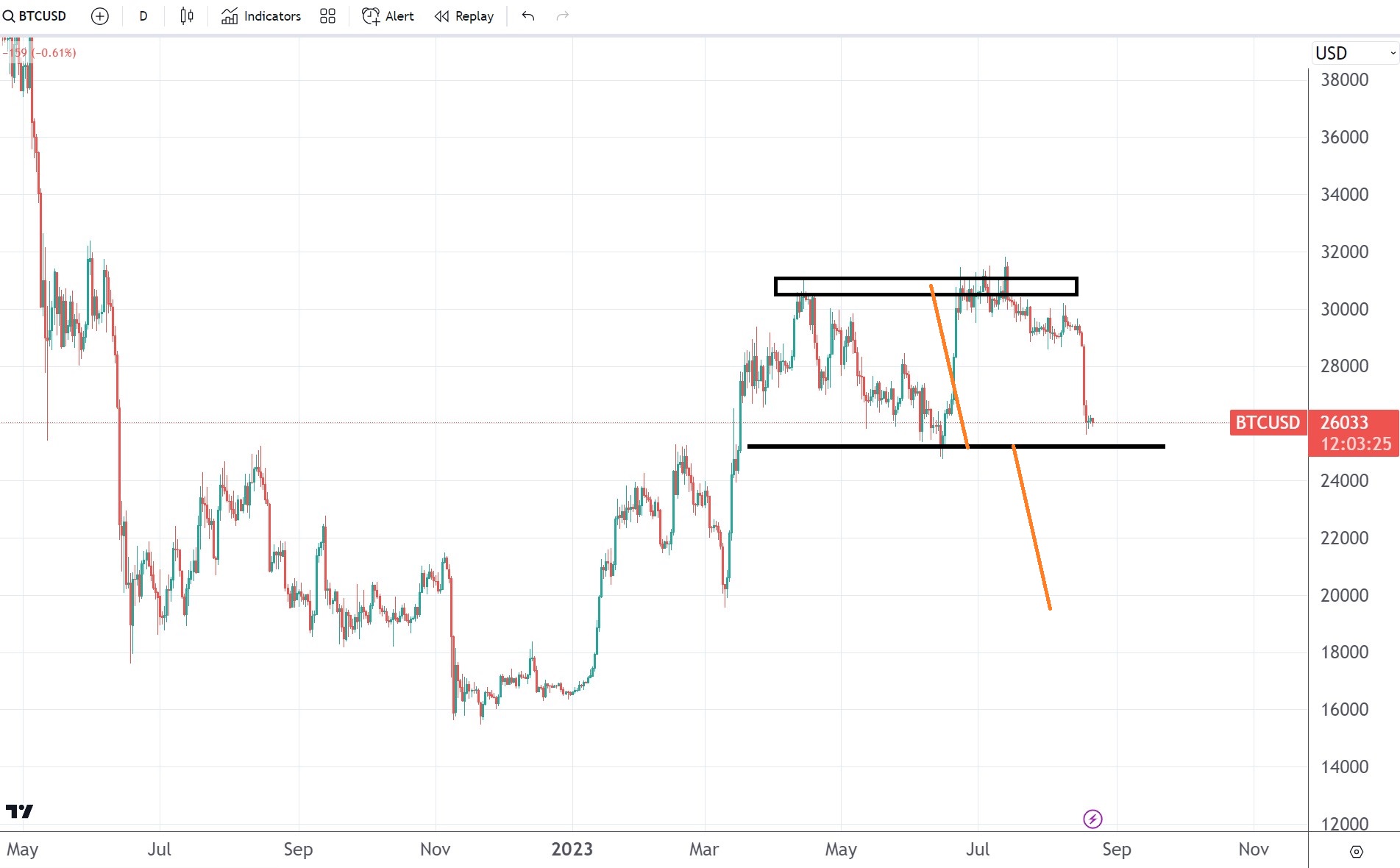 A double top is a reversal pattern with a measured move equal to the distance from the top to the neckline, projected from the neckline. The chart above shows the two tops formed at the $30k area and the neckline at the $25k area.
Therefore, the measured move equals $5k and, if projected from the neckline, suggests that Bitcoin might see $20k sooner rather than later.
The only way for bulls to get back in control is for Bitcoin to break above the double top area (i.e., $30k). For now, however, the bias is bearish, and the focus is on a potential bearish breakout below the neckline.
Source link