INJ/USD rally stopped at $10
Horizontal resistance is likely to be tested again
The bias remains bullish while the price holds above $5
INJ/USD has outperformed other cryptocurrency pairs in 2023. At the start of the year, it was trading below $2, but in a matter of just a few months, the price spiked all the way to $10.
It met resistance again at the pivotal area, but if the bullish conditions persist, it is unlikely that the horizontal resistance will hold again. Ideally, for bulls, the market should form a consolidation below the resistance area, which might take the form of a triangle, as the market needs some time to build energy for another leg higher.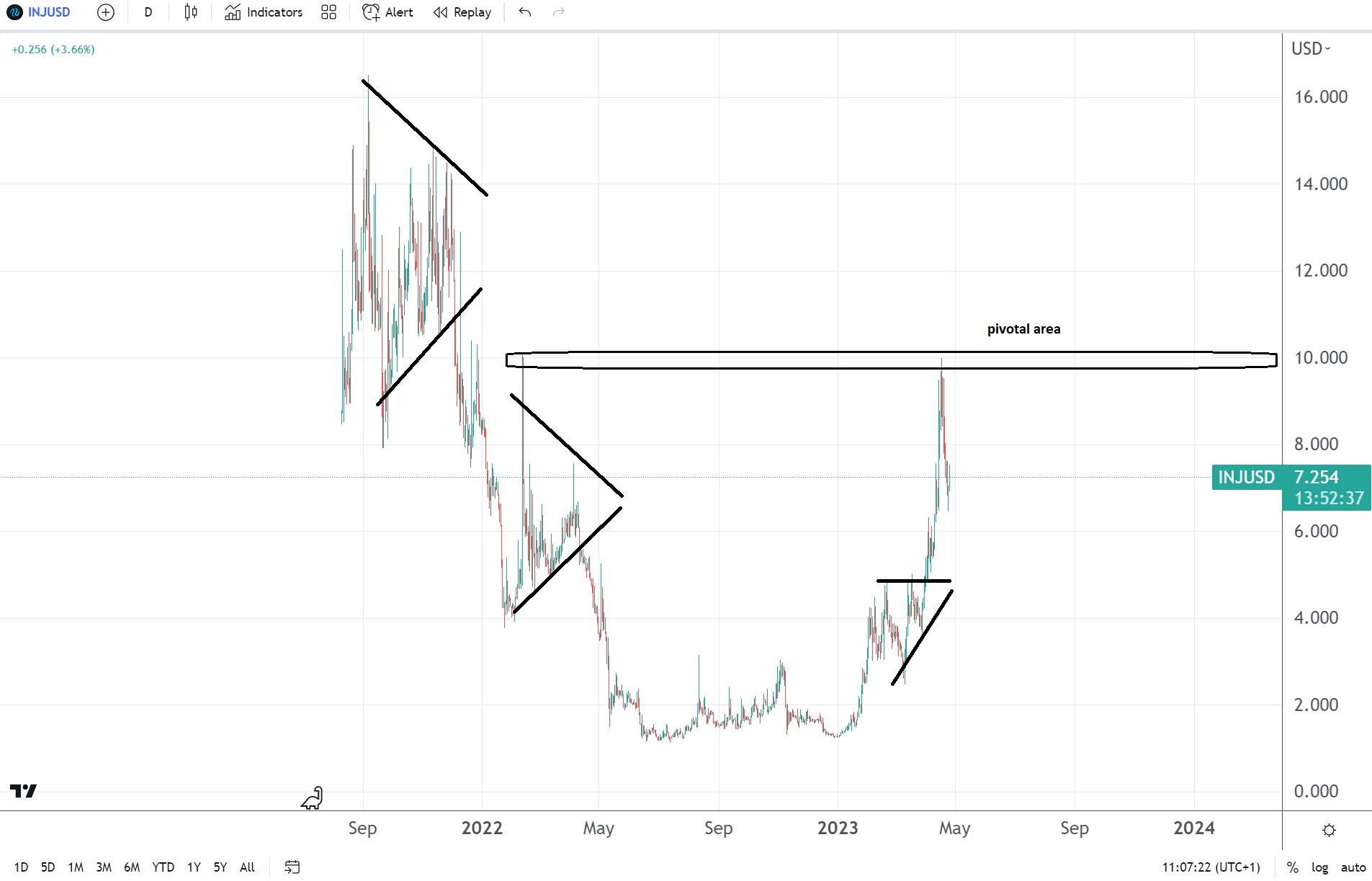 Injective chart by TradingView
What would invalidate the bullish scenario?
Injective has a market capitalization of $580 million, and in the last 24h the trading volume exceeded $135 million. In other words, the INJ/USD pair is liquid and heavily traded.
The bias should remain bullish while the price remains above the previous ascending triangle. The horizontal resistance of the previous triangle should offer support on further declines.
INJ/USD is the perfect example of why speculators love the cryptocurrency market. While the volatility in the classic FX market declined this week to a 1-year low, it remains elevated in the cryptocurrency market, offering plenty of opportunities to speculate.
From a technical perspective, Injective should press against the $10 resistance area sooner rather than later. A failure to do so in the near future will shift the bias from bullish to bearish, especially if the market declines below $5.
Source link