The broader cryptocurrency market is starting to recover following a slight decline in prices over the past few days
The cryptocurrency market is slowly recovering following the slight dip experienced over the past few days. Bitcoin slipped to the $60k level after reaching a new all-time high above $67k. However, it is now trading above $62k and could rally towards $65,000 if the market condition is sustained. 
Ether is also one of the top performers this week as it has managed to stay above the $4,000 psychological point despite the cryptocurrency market experiencing a slight bearish dip. Ether is now trading above the $4,100 level and could surge higher if it continues with the current bullish performance.
Ethereum price outlook
The ETH/USD 4-hour chart is currently bullish following Ether's excellent performance over the past few hours. Ether is up by 1.33% over the past 24 hours and is trading at $4,133 per coin at the time of writing this report. ETH is up by more than 8% over the past week.
Ether will need to avoid a decline to the $4,078 if it intends to bring the first major resistance level at $4,193 into play over the next few hours. Support from the broader cryptocurrency market would be required for Ether to test its second major resistance level at $4,243.4.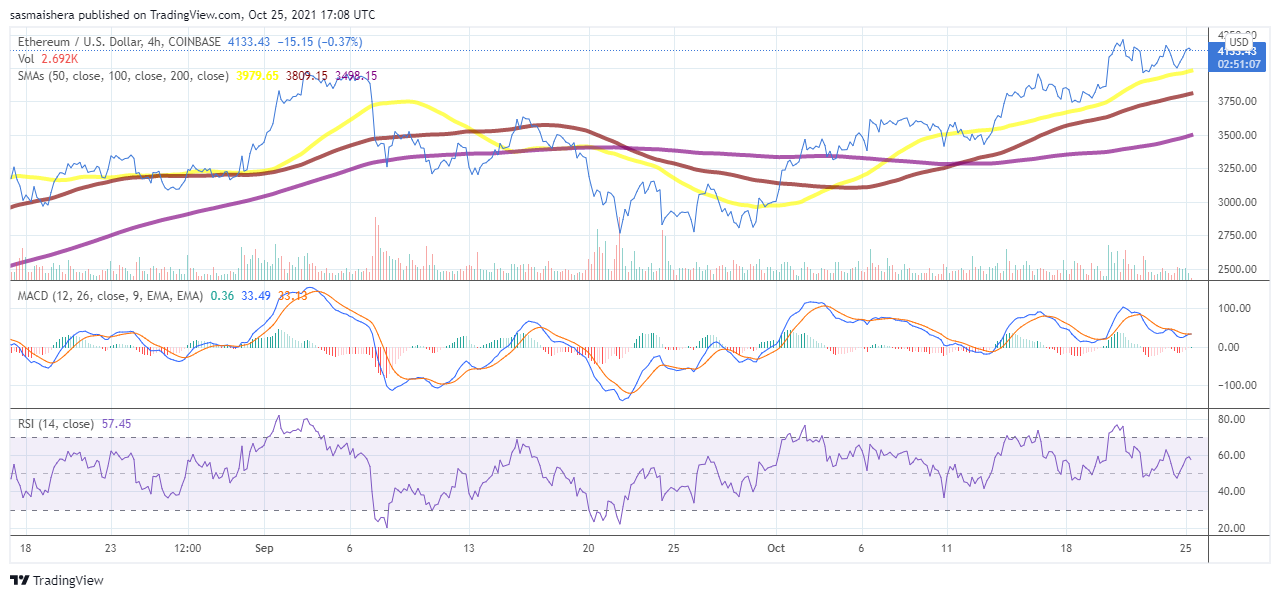 Unless there is an extended rally, Ethereum could find it hard to surpass its all-time high price of $4,383.4 over the next few hours.
On the other hand, a decline towards the $4,078 pivot could see the bulls struggle to defend the first major support level at $3,967. With the second major support level at $3,851, ETH should steer clear of the sub-$3,800 levels unless there is an extended period of sell-off in the market.
Ether's performance over the next few hours is tied to that of the broader cryptocurrency market. The crypto space has been performing excellently since the start of the third quarter of the year.
Source link